This Page Contains Chuckles
of a Mature Nature.
If you are under 18 please click here
TODAYS CHUCKLE :)
Welcome to
PAGE 10
Links to Other Todays Dirty Chuckle Pages
GOOD ALIBI
A guy gets pulled over for speeding 88 MPH in a 45 zone. The cop asks for his drivers license and the guy says, "I'm sorry officer, but my license was suspended after my 5th DUI."
The cop asks for his registration and the guy says, "It's in the glove compartment, but it's not in my name because I stole this car in a car jacking and I killed the woman that owns the car and stuffed her in the trunk and the gun I used is in the glove compartment. At this point the cop tells the guy to keep his hands in sight and he radios for back-up.
When a supervisor shows up, the cop tells him the story and he walks up to the guy in the car. The supervisor asks to see the guy's drivers license and the guy hands it over and it is valid with the guys real name and information.
The supervisor asks for the registration and the guy says, "It's in the Glove compartment." The supervisor tells the guy to keep his hands in sight and walks around to the passenger side and opens the glove compartment. There is the registration in the guys name and everything seems in order.
Next the supervisor asks the guy to get out and open the trunk. The guy opens the trunk and the only thing there is a spare tire.
At this point the supervisor tells the guy what the other cop had told him. The guy says "I'll bet that lying Son of a Bitch told you I was speeding too!
The Cork
Two guys are in a locker room after their racquetball game when one guy notices the other has a cork in his rectum.

"If you don't mind me saying," said the second, "that cork looks terribly uncomfortable. Why don't you take it out?"

"I can't," lamented the first man. "It's permanent."

"I don't understand," said the other.

The first guy says, "I was walking along the beach and I tripped over an oil lamp. There was a puff of smoke, and then a huge man in a turban came oozing out. He said, "I am Hasan the Genie. I can grant you one wish."

And I said, "No shit."

A Dead Giveaway
A man is driving late one Saturday night when a cop pulls him over. The policeman walked up to the man and asks, "Have you been drinking, sir?"

"Why? Was I weaving?"

"No," replies the policeman, "you were driving fine. It's the ugly fat chick in the passenger seat that gave you away."
Jimmy Hoffa?
A very large, old building was being torn down in Chicago to make room for a new skyscraper. Due to its proximity to other buildings it could not be imploded and had to be dismantled floor by floor.

While working on the 49th floor, two construction workers found a skeleton in a small closet behind the elevator shaft. They decided that they should call the police.

When the police arrived they directed them to the closet and showed them the skeleton fully clothed and standing upright. They said "this could be Jimmy Hoffa or somebody really important."

Two days went by and the construction workers couldn't stand it any more, they had to know who they had found. They called the police and said "we are the two guys who found the skeleton in the closet and we want to know if it was Jimmy Hoffa or somebody important."

The police said its not Jimmy Hoffa, but it was somebody kind of important."

"Well, who was it?"

The 1956 Polish National Hide-and-Seek Champion.
Two Aliens
Two aliens land in the middle of the Australian outback, near a recently abandoned gas station. The first alien goes up to the gas pump (which he assumes is an earthling) and says, "Take me to your leader!" The gas pump doesn't say anything (naturally). The alien gets annoyed and demands again, "Take me to your leader!!" When the gas pump still doesn't reply, the alien gets mad and tells the pump that if he doesn't start talking, he will blast him...

At this point the second alien nervously interrupts, "Err, Sir, I don't think you should ......"... But the first alien will not be deterred and he blasts away. There is a huge explosion and after the smoke clears, the blackened aliens discover themselves lying 100 yards away from their destroyed space ship...

"You see, Sir", said the second alien, "I didn't think it would be a wise idea to mess around with a guy who can wrap his dick around his waist and stick it in his ear!"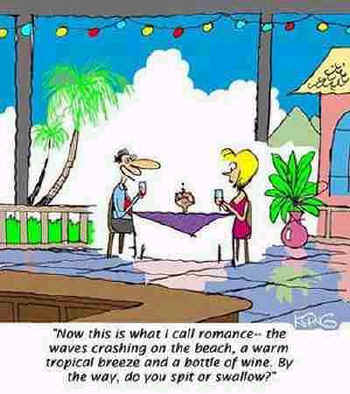 Get a Grip
A man was in a long line at the grocery store. As he got to the register he realized he had forgotten to get condoms, so he asked the checkout girl if she could have some brought up to the register. She asked, "What size condoms?" The customer replied that he didn't know. She asked him to drop his pants. He did, she reached over the counter, grabbed hold of him and called over the intercom, "One box of large condoms, Register 5."
The next man in line thought this was interesting, and like most of us, was up for a cheap thrill. When he got to the register, he told the checker that he too had forgotten to get condoms, and asked if she could have some brought to the register for him. She asked him what size, and he stated that he didn't know. She asked him to drop his pants. He did, she gave him a quick feel, picked up the intercom and said, "One box of medium-sized condoms, Register 5."
A few customers back was this teenage boy. He thought what he had seen was way too cool. He had never had any type of sexual contact with a live female, so he thought this was his chance. When he got to the register he told the checker he needed some condoms. She asked him what size and he said he didn't know. She asked him to drop his pants and he did. She reached over the counter, gave him one quick squeeze, then picked up the intercom and said................. "Cleanup, register 5."
Luigi
After returning from his honeymoon in Florida with his new bride, Virginia, Luigi stopped in his New York neighborhood barbershop to say hello to his friends. Giovanni said, "Hey, Luigi. How was a da treep?"
Luigi said, "Ever'thing was a perfect except for da train a ride down."
"What'a you mean, Luigi?" asked Giovanni.
"Well, we boarda da train at Grand Centrala Station. My beautifula Virginia had packed a biga basket a food with vino and cigars for a me, and a we were looking a 'forward to da trip. All was OK until we gotta hungry and opened up a da luncha basket. The conductor came by, wagged his a finger at us and a say, 'No eat in dese'a car. Must'a use'a dining car.'"
"So, me and my beautiful'a Virginia, we go to dining car, eat a big'a lunch and begin to open'a bottle of vino! . Conductor walk by me again, wag his'a finger and say, 'No drink'a in dese'a car. Must'a use'a club'a car."
"So we go to club'a car. While'a drinking vino, I start to light'a my big'a cigar. The conductor, he wag'a his finger again and say, 'No smoke'a in dese'a car. Must'a go to smoker car.'"
"We go to smoker car and I smoke'a my cigar. Later, my beautiful Virginia and I, we go to sleeper car and'a go to bed. We just about to have'a sex and the conductor, he walk'a through car corridor shouting at top of his voice, 'NO-FOLK'A, VIRGINIA!' 'NO-FOLK'A VIRGINIA!"
"Next'a time, Ima driva down to Florida"
A Gorilla With An Attitude!
A guy was standing in front of the gorilla cage at the zoo one day, when a gust of wind swept some dust into his eye. As he rubbed his eyelid, the gorilla went crazy, bent open the bars, and beat the guy senseless. When the guy came to his senses, he reported the incident to the zookeeper. Nodding, the zookeeper explained that pulling down your eyelid means "screw you" in gorilla language. The explanation didn't make the victim feel any better - and he vowed revenge.
The next day, he purchased two large knives, two party hats, two party horns, and a large sausage. Putting the sausage in his pants, he hurried to the zoo and went right up to the gorilla's cage where he opened up his bag of goodies. Knowing that gorillas were natural mimics, he put on a party hat. The gorilla looked at him, reached through the bars, grabbed a hat from the bag, and put it on.
Next, the guy picked up his horn and blew on it. The gorilla reached out, picked up his horn, and did the same. Then the man picked up his knife, whipped the sausage out of his pants, and sliced it in half. The gorilla looked at the knife, looked at his own crotch, looked at the man, and pulled down his eyelid.

The Right Size
A married man thought he would give his wife a birthday surprise by buying her a bra. He entered a ladies shop rather intimidated, but the girls took charge to help him. "What color?" they asked. He settled for white. "How much does it cost?" he asked. "Twenty dollars."
"Very good," he thought. All that remained was the size, but he hadn't the faintest idea.
"Now sir, are they the size a pair of melons? Coconuts? Grape fruits? Oranges?"
"No," he said, "nothing like that."
"Come on, sir, think. There must be something your wife's bust resembles."
He thought long and hard and then looked up and said, "Have you ever seen a Spaniel's ears?"
A Big Guy
A guy walks into a bar. He's a rather large, menacing chap. He chugs back a beer and says, "All the guys on this side of the bars are cocksuckers "Anyone got a problem with that?"

Everyone is understandably silent.

He then chugs back another beer and says, "All the guys on the other side of the bar are motherfuckers! Anyone got a problem with that?" Everyone is silent, again.

Then one man gets up from his stool and starts to walk towards the man. "You got a problem, buddy?"

"No, I'm just on the wrong side of the bar."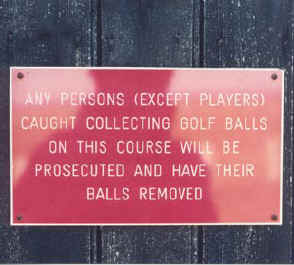 LADIES & GERMS
A young couple were married and they were having sex all the time during their honeymoon, but when the honeymoon was over they had to adjust their sex schedule to their work schedule.

So every day the husband would get home at 5 o'clock, and every day they would go to bed at 5:15. In the door at 5, in the sack at 5:15. This went on for months, never missing a day until the wife came down with the flu and went to the doctor to get a flu shot.

The shot killed all the germs inside her except for three, and these three germs were huddled together inside her body talking over their survival plans.

One germ said, "I'm going to hide between two toes on her left foot, I don't think the antibiotics will find me there."

A second exclaimed, "I am going to hide behind her right ear, I don't think they'll find me there."

The last germ said, "I don't know about you guys, but when that 5:15 pulls out tonight, I'm gonna be on it."

Have you ever wondered where and how yodeling began?
Back in the olden days, a man was traveling through Switzerland. Nightfall was rapidly approaching, and the man had nowhere to sleep. He went up to a farmhouse and asked the farmer if he could spend the night. The farmer told him that it would be all right, and that he could sleep in the barn. The man went into the barn to bed down, and the farmer went back into the house.

Well as the story goes, the farmer's daughter came down from upstairs
and asked her father, "Who was that man going into the barn?"

"That's some fellow traveling through," said the farmer. "He needed a place to stay for the night, so I said that he could sleep in the barn.

The daughter then asked, "Did you offer the man anything to eat"?

"Gee, no, I didn't," the farmer answered.

The daughter said, "Well, I'm going to take him some food." She went into the kitchen, prepared a plate of food, and then took it out to the barn. The daughter was in the barn for an hour before returning to the house. When she came back in, her clothes were all disheveled and buttoned up wrong,
and she had several strands of straw tangled up in her long blond hair. She immediately went up the stairs to her bedroom and went to sleep.

A little later, the farmer's wife came down and asked her husband why their daughter went to bed so early. "I don't know," said the farmer. "I told a man that he could sleep in the barn, and our daughter took him some food."

"Oh," replied the wife. "Well, did you offer the man anything to drink?"

"Umm, no, I didn't," said the farmer.

The wife then said, "I'm going to take something out there for him to drink." The wife went to the cellar, got a bottle of wine, then went out to the barn. She did not return for over an hour, and when she come back into the house, her clothes were also messed up, and she had straw twisted into her blond hair. She went straight up the stairs and into bed.

The next morning at sunrise, the man in the barn got up and continued on his journey, waving to the farmer as he left the farm. A few hours later, the daughter woke up and came rushing downstairs. She went right out to the barn, only to find it empty. She ran back into the house. "Where's the man
from the barn?" she eagerly asked her father.

Her father answered, "He left several minutes ago."

"What?" she cried. "He left without saying goodbye? After all we had together? I mean, last night he made such passionate love to me."

"What?" shouted the father.

The farmer ran out into the front yard looking for the man, but by now the man was halfway up the side of the mountain. The farmer screamed up at him, "I'm gonna get you! You had sex with my daughter!"

The man looked back down from the mountainside, cupped his hands next
to his mouth, and yelled out, ILAIDTHEOLADEETOO!"
First Graders
One day the first grade teacher was reading the story of Chicken Little to her class. She came to the part of the story where Chicken Little tried to warn the farmer.

She read, ".... and so Chicken Little went up to the farmer and said, 'The sky is falling, the sky is falling!'" The teacher paused, then asked the class, "And what do you think that farmer said?"

One little girl raised her hand and said, "I think he said, 'Holy Shit! A talking chicken!'"

Rug Shopping
An attractive, well dressed woman walks into a shop that sells very expensive Persian rugs. She looks around and spots the perfect rug and walks over to inspect it. As she bends to feel the texture of the rug she farts loudly. Very embarrassed, she looks around nervously to see if anyone has noticed. As she turns back, there, standing next to her is a salesman. "Good day Ma'am, how may we help you today?"
Very uncomfortably she asks, "Sir, how much does this rug cost?"
He answers, "Ma'am, if you farted just touching it, you're gonna shit when you hear the price!"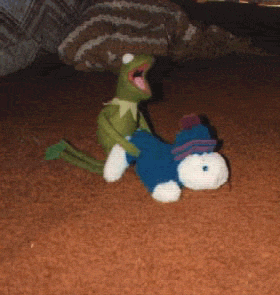 THE HOT DATE
These three teenage girls were roommates. One Friday night right after the semester started they all had all gone out on dates, and by chance all came home at about the same time.

The first one came in and said with a smug look on her face, "You know you've been on a hot date when you come home with your hair all messed up."

The second one laughed at her and said, "No, no, that's nothing! You know you've been on a hot date when you come home with your makeup all smeared."

The third one sat quiet with a blank stare on her face and didn't say a thing for a few minutes. Then she reached under her skirt, removed her panties and threw them against the wall, where they stuck with a loud thud!

She said, "Now THAT'S a hot date!!"
THE HYPNOTIST
It was opening night at the Orpheum and The Amazing Claude was topping the bill. People came from miles around to see the famed hypnotist do his stuff.

As Claude took to the stage, he announced, "Unlike most stage hypnotists who invite two or three people up onto the stage to be put into a trance, I intend to hypnotize each and every member of this audience."

The excitement was almost electric as Claude withdrew a beautiful antique pocket watch from his coat.

I want you each to keep your eye on this antique watch. It's a very special watch. Its been in my family for six generations. He began to swing the watch gently back and forth while quietly chanting, "Watch the watch, watch the watch, watch the watch ..."

The crowd became mesmerized as the watch swayed back and forth, light gleaming off its polished surface. Hundreds of pairs of eyes followed the swaying watch, until suddenly it slipped from the hypnotist's fingers and fell to the floor, breaking into a hundred pieces.

"Shit!" said the hypnotist.

It took three weeks to clean up the theater.

Q: How do you make a hormone?
A: Don't pay her.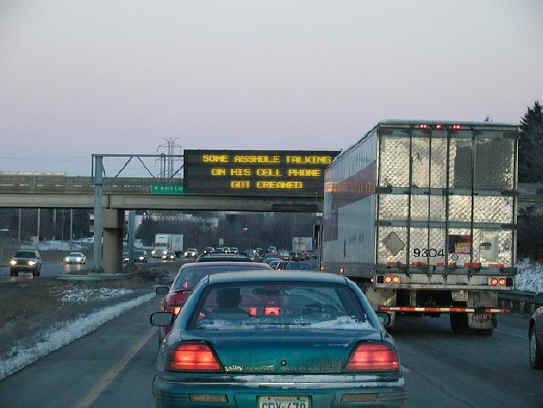 Vets Office
Three Labrador retrievers - a chocolate, yellow and black - are sitting in the waiting room at the vet's office when they strike up a conversation. The black lab turns to the chocolate and says, "So why are you here?"
The chocolate lab replies, "I'm a pisser. I pissed on everything - the sofa, the drapes, the cat, the kids. But the final straw was last night, when I pissed in the middle of my owner's bed."
The black lab says, "So what is the vet going to do?"
"Gonna give me Prozac," came the reply from the chocolate lab. "All the vets are prescribing it. It works for everything."
He then turns to the yellow lab and asks, "Why are you here?"
The yellow lab says, " I'm a digger. I dig under fences, dig up flowers and trees, I dig just for the fuck of it. When I'm inside, I dig up the carpets. But I went over the line last night when I dug a great big hole in my owner's couch."
"So what are they going to do to you?" the black lab inquired.
"Looks like Prozac for me too," the dejected yellow lab said. The yellow lab then turns to the black lab and asks what he's at the vet's office for.
"I'm a humper," the black lab says. "I'll hump anything. I'll hump the cat, a pillow, the table, fire hydrants, whatever. I want to hump everything I see. Yesterday, my owner had just gotten out of the shower and was bending down to dry her toes, and I just couldn't help myself, I hopped on her back and started humping away."
The yellow and chocolate labs exchange a sad glance and say, "So, Prozac for you too, huh?"
The black lab says, "No, I'm here to get my nails clipped.
Dog Day Afternoon
A guy walks into a bar and orders 6 shooters. The bartender says, "Looks like you are having a bad day."

The guy says, "Am I ever! To start, I woke up late for work. On my way to work I got in an accident. When I got to work I was four hours late, so the boss fired me. Then to top everything off I came home to my wife screwing my best friend."

The bartender says, "What did you say to your wife?"

The guy says, "I told her to get out, and I never want to see her again."

The bartender says, "What did you say to your best friend?''

The guy says, ''I said BAD DOG!''
Biggest Mistake
God gave men a brain and a penis but only enough blood to use one at a time.
She'd Do Anything
A student comes to a young professor's office hours. She glances down the hall, closes his door, kneels pleadingly.

"I would do anything to pass this exam."

She leans closer to him, flips back her hair, gazes meaningfully into his eyes.

"I mean..." she whispers, "...I would do... *anything*!!!"

He returns her gaze. "Anything???"

"Yes...Anything!!!"

His voice turns to a whisper. "Would you...study?"


Top NFL Officials' Complaints
After shooting the blank gun to end the half, the Dallas Cowboy players start shooting back with live ammunition.

Players get "the wave". . . refs get "the finger".

Anyone who makes a call against the Detroit Lions risks pissing off their last remaining fan.

With Reggie White retired, the penalty for "Illegal use of a racial slur" is meaningless.

Just when we thought it was safe to be an NFL Ref, we have to go back to frickin' CLEVELAND!!!

Thanks to instant replay, picking nose during a game is twice as risky.

Everyone else gets to wear their Autumn colors, but for me it's black and white week after week after week!

Don King only bribes boxing judges.

Official rulebooks not made in Braille.

I'm the one that everybody wants to kill, so where's MY helmet and pads?!

Too Much To Drink
During a wild party at a country house, Roxanne had too much to drink and strolled outside for some air. Getting to a grassy field, she laid down to watch the stars. Roxanne was almost asleep when a cow, searching for clover, carefully stepped over her. Groggily, she raised her head and said, 'One at a time boys, one at a time.'
The Blonde and the Ventriloquist
A world-renowned ventriloquist is doing a huge show in Madison Square Garden for thousands of people. In his act, he throws in a few blonde jokes here and there. At the end of the show, he is backstage when a blonde woman approaches him, visibly shaken.

"I just want to tell you how disgusted and offended I was by your show tonight. The way you made fun of blondes was unnecessary and uncalled for!"

The ventriloquist was completely taken aback. He had no idea that his show would ever offend anyone!

"Ma'am, I am so sorry. If I had any idea that I would offend audience members, I would never have done the act, and I am very sorry." He said sincerely.

"No, no," said the blonde. "I'm not talking to you. I'm talking to that bastard sitting in your lap."
Jack & Jill
Jack was going to be married to Jill, so his father sat him down for a little fireside chat. He says "Jack, let me tell you something. On my wedding night in our honeymoon suite, I took off my pants and handed them to your mother, and said, here - try these on." So, she did and said, "these are too big, I can't wear them".

So I replied, "...exactly. I wear the pants in this family and I always will. Ever since that night we have never had any problems."

"Hmmm," says Jack. He thinks that might be a good thing to try. So on, his honeymoon Jack takes off his pants and says to Jill, "Here try these on."

So she does and says, "these are too large, they don't fit me.." So Jack says, "...exactly. I wear the pants in this family and I always will, and I don't want you to ever forget that."

Then Jill takes off her pants and hands them to Jack and says, "here you try on mine." So he does and says, "They're too small. I can't get into your pants." So Jill says,"...exactly. And if you don't change your attitude, you never will."
Elevator
A little guy goes into an elevator, looks up and sees this HUGE guy standing next to him. The big guy sees the little guy staring at him, looks down and says, "7 feet tall, 350 pounds, 20 inch penis, 3 pound left testicle, 3 pound right testicle, Turner Brown."

The small guy faints dead away and falls to the floor. The big dude kneels down and brings him to, slapping his face and shaking him. When the little guy finally comes around, the big guy asks him, "What's wrong with you?"

In a very weak voice the little guy says, "Excuse me, but what EXACTLY did you say to me?" The big dude said, "I saw the curious look on your face and figured I'd Just give you the answers to the questions everyone always asks me. I'm 7 feet tall, 350 pounds, 20 inch penis, 3 pound left testicle, 3 pound right testicle, and my name is Turner Brown."

The small guy says, "Thank God! I thought you said 'Turn around."
Sex For Seniors
On hearing that her elderly grandfather had just passed away, Katie went straight to her grandparent's house to visit her 95 year old grandmother and comfort her. When she ask how her grandfather had died, her grandmother replied, "He had a heart attack while we were making love on Sunday morning."

Horrified, Katie told her and mother that 2 people nearly 100 years old having sex would surely be asking for trouble. "Oh no, my dear," replied granny. "Many years ago, realizing our advanced age, we figured out the best time to do it was when the church bells would start to ring. It was just the right rhythm. Nice and slow and even.
Nothing too strenuous, simply in on the Ding and out on the Dong."

She paused, wiped away a tear and then continued, "and if that damned ice cream truck hadn't come along, he'd still be alive today!"

Medical Advice
A man went to his doctor, seeking help for his terrible addiction to cigars. The doctor was quite familiar with his very compulsive patient, so recommended an unusual and quite drastic form of aversion therapy. "When you go to bed tonight, take one of your cigars, unwrap it, and stick it completely up your butt. Then remove it, rewrap it, and place it back with all the others, in such a fashion as you can't tell which one it is. The aversion is obvious, you won't dare smoke any of them, not knowing which is the treated cigar."

"Thanks doc, I'll try it." And he did. But three weeks later he came back and saw the doctor again.

"What? My recommendation didn't work? It was supposed to be effective even in the most addictive of cases, such as yours is!" answered the doctor.

"Well, it kind of worked, doc. At least I was able to transfer my addiction," replied the patient.

"What is that supposed to mean?" demanded the doctor.
"Well, I don't smoke cigars anymore, but now I can't go to sleep at night unless I have a cigar shoved up my ass."
Medical Opinions
Two medical students were walking along the street when they saw an old man walking with his legs spread apart.

One of the students said to his friend: "I'm sure he has Petry Syndrome - those people walk just like that,"

The other student says: "No, I don't think so. The old man surely has Zovitzki Syndrome, he walks just like we learned in class."

Since they couldn't agree they decided to ask the old man. They approached the old man and one of the students said to him:

"We're medical students and couldn't ignore the way you walk, but we couldn't agree on the syndrome you might have. Could you tell us what it is?"

The old man said: "I'll tell you but first you'll tell me what you think."

Then one of the students said: "I think it's Petry Syndrome."

And the old man said: "you thought, but you're wrong."

Then the other student said: "I think you have Zovitzki Syndrome."

And the old man said: "you thought, but you're wrong."

So they asked him: "so what do you have?"

And the old man said: "I thought I needed to fart. I thought, but I was wrong."
Newlyweds
A hillbilly and his new bride were on their honeymoon. The husband jumps into bed to wait for his wife to get herself ready. The wife comes out of the bathroom in a sexy negligee and says "Honey, I have something to tell you. I'm a virgin."
The man grabs his clothes and rushes out of the house yelling at the top of his lungs. He heads straight to his fathers house. When he gets there, his father says, "Son, what are you doing here? You're supposed to be on your honeymoon."
The son says, "Dad, my new wife told me a big secret of hers. She's a virgin."
"Damn son. You did the right thing by leaving. If she wasn't good enough for her family, she sure as hell isn't good enough for ours!"

Therapy
A middle-aged businessman took a young woman half his age as his wife. The fantasy of having a young woman in his bed soon became a nightmare when he found that he could not last long enough to satisfy his young bride.

His wife, as understanding as she was exciting, told him that all was well even if he was quick to get out of the saddle.

Determined to satisfy this sweet young thing, the man visited the doctor to get some advice.

"Doctor, I can't seem to hold back for very long when I make love to my young wife and I can't satisfy her. What can I do?"

The doctor smiled, patted him on the shoulder, and said in a professional manner, "Try a bit of self- stimulation before having intercourse with your wife and you'll find that you'll last longer and ultimately satisfy her."

"Okay, Doctor. If you think that will help."

Later that afternoon, his young bride called him at work to let him know that she would be attacking him at the front door when he arrived home.

"Be prepared, my darling. I'm going to ravish you," She cooed over the phone.

Undaunted, the man decided to follow the doctor's advice. But where? In the office? The Xerox room? What if someone walked in on him?

He got in his truck and began the journey home. Soon he decided he would find a spot on the road to pull over, climb underneath the truck and pretend to be inspecting the rear axle, and do the deed there.

A moment later, he pulled over, crawled beneath the truck, closed his eyes tightly, fantasized about his young wife, and began his "therapy."

A few minutes later, just as he was about to complete his therapy session, he felt someone tugging on his pants leg. Keeping his eyes tightly shut to avoid ruining the fantasy he was enjoying, he said, "Yes?"

"Sir, I'm with the Police Department. Could you tell me what you are doing, please?" Said the officer.

"Yes, officer, I'm inspecting my truck's rear axle," He replied confidently.

"Well, why don't you check the brakes while you're down there. Your truck rolled down the hill a few minutes ago."

Little Johnny
A third grade teacher asked her students to use the word "fascinate" in a sentence. Molly said. "My family went to the New York City Zoo and we saw all the animals. It was fascinating."

The teacher said, "That was good, but I wanted you to use the word "fascinate".

Sally raised her hand. She said, "My family went to the Statue of Liberty and I was "fascinated". The teacher said, "well, that was good, Sally, but I want the word 'fascinate.'"

Little Johnny raised his hand. The teacher hesitated because Little Johnny was noted for his bad language. She finally decided there was no way he could damage the word 'fascinate,' so she called on him. Little Johnny said, " My sister has a sweater with ten buttons, but her tits are so fucking big, she can only fasten eight."
Little Johnny on Getting Older
Little BILLY was sitting on a park bench munching on one candy bar after another. After the 6th one, a man on the bench across from him said, "Son, you know eating all that candy isn't good for you. It will give you acne, rot your teeth, and make you fat."
Little Johnny replied, "My grandfather lived to be 107 years old."
"Oh?" replied the man. " Did your grandfather eat 6 candy bars at a time?"
"No" replied Little Billy, "he minded his own fucking business!!"
Links to Other Todays Dirty Chuckle Pages
Return To The Todays Chuckle Home Page